Winter in the Midwest means that it is time to 'get the heck out of Dodge.'  Many of my patients are taking fun vacations full of sunshine and beaches.  Sure, I miss them for the winter/while they are gone, but I also get to live vicariously through them.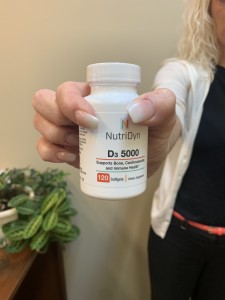 These fun vacations full of sun include lots of Vitamin D (and vitamin sea).  Vitamin D is something that Midwesterners are most likely lacking.  Vitamin D is most known for its significant role in bone health, but it also plays a role in supporting our immune system.  Getting Vitamin D on vacation is perfect, however we should have adequate Vitamin D levels BEFORE we hit the beach, and more importantly before we hop on the giant, flying cesspool of germs and recycled air that takes us to paradise.  I recommend taking 100,000 IU of Vitamin D before you fly so you can spend less time sniffling and more time taking selfies on the beach.
Another lesser known fact about Vitamin D is that it can help our skin heal after we spend too much time in the sun.  By taking 50,000-100,000 IU of Vitamin D after you notice you're getting red, you can reduce the redness and pain due to sunburn.
Healthy travels,
Dr. Tonya