Imperium Chiropractic in Ladysmith
As our first practice location, the Ladysmith office opened in 1996 to provide natural chiropractic care to residents of the beautiful city. For more than 25 years now, we've been passionate about delivering exceptional care to patients of all ages.
In addition to our natural care, we provide something else that seems to be in short supply these days-an attentive listening ear and a commitment to thoroughness. Here, you'll never feel rushed or viewed as a collection of symptoms. Instead, we take time to listen to your concerns and goals and will provide a thorough exam so we can determine how best to treat you.
Whether you work on your feet all day in manufacturing or sit at your home workstation, you likely experience back or neck pain. With our natural chiropractic care, we can relieve your pain without the use of drugs or surgery. In addition to our adjustment techniques, which we can tailor to your needs, we offer the following ways to alleviate your discomfort and promote healing:
Cold laser therapy
Electric muscle stim
Kinesiotaping
We offer DOT physicals at our Ladysmith office for anyone who is a commercial motor vehicle driver (CMV) that needs to have a physical for their job. Dr. Tonya Prokop is the only doctor at this location that performs the DOT physicals.
Dr. Thomas Tozer and Dr. Tonya Prokop provide family-friendly chiropractic care at this location. They see patients of all ages, from infants and children to adults. Our doctors enjoying treating patients from all walks of life.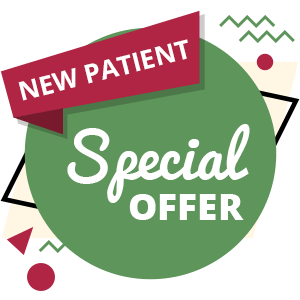 Take Advantage of Our New Patient Offer
For just $89, you will receive an adjustment, exam and X-rays. Please see our New Patient Offers for more information and to take advantage of this fantasic special.
Book an Appointment
Contact us today to schedule a same-day appointment. We accept insurance as well as Medicare and Medicaid. On-site X-rays are available.
CONTACT US

Chiropractor Ladysmith WI | (715) 532-6394