About Imperium Chiropractic
In August 2016, we decided to expand our practice by opening a second location in Eau Claire. We recognized the great need to offer residents of this lovely city natural chiropractic care that allows them to live their best life.
At the root of our care is a thorough examination and X-rays, which allow us to precisely identify what's wrong so we can provide the tailored care you need to get out of pain and heal.
When you feel your best you can get back to all the activities in town you love-from exploring the great outdoors at Carson Park to checking out the town's Sculpture Tour. We love helping those in our community live vibrantly!
Whether you work in IT at your home or office workstation or are a healthcare worker on your feet all day, you likely experience pain. With our natural chiropractic care, we can relieve your pain without the use of drugs or surgery. We also offer an array of adjunctive therapies including cold laser therapy, electric muscle stim, ultrasound and more to help you heal.
Dr. Tozer and Dr. Krysty Damrow-Schmidt provide chiropractic care to patients of all ages in our Eau Claire office. Dr. Damrow-Schmidt has a particular interest in family chiropractic, especially pediatric care. We are passionate about getting children off to a healthy start in life and helping them maintain that health for a lifetime.
One of the reasons many patients seek care at our office is they appreciate that we offer early and late appointments. When you become a patient you won't have to take time off of work or spend valuable personal time in our office. Instead, you can come in before or after your workday.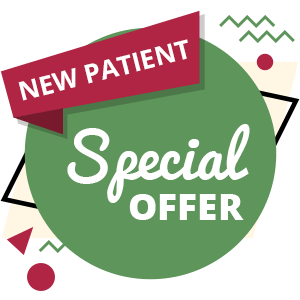 Take Advantage of Our New Patient Offer
For just $89, you will receive an adjustment, exam and X-rays. Please see our New Patient Offer for more information and to take advantage of this fantastic special.
Book an Appointment
Contact us today to schedule a same-day appointment. We accept insurance as well as Medicare and Medicaid. On-site X-rays are available.
CONTACT US

About Imperium Chiropractic | (715) 514-4302